4 tags
UNREQUITED TUESDAYS ARE BACK! So this week, I...
4 tags
So guys I kind of went in a different direction...
9 tags
An Ode To Wow Dudes, Sorry About That
When did it become Wednesday already? How did that happen? Anyway, last week was an Ode To Strings, and my were they ever. There were violins and cellos and violas and harpsichords and some things I don't even know what they were.  Los Campesinos! "You! Me! Dancing!"  That Dog "Gagged and Tied"  Andrew Bird & Bowl of Fire "11:11"  Café Tacuba...
4 tags
My goodness! It seems that in all the excitement...
8 tags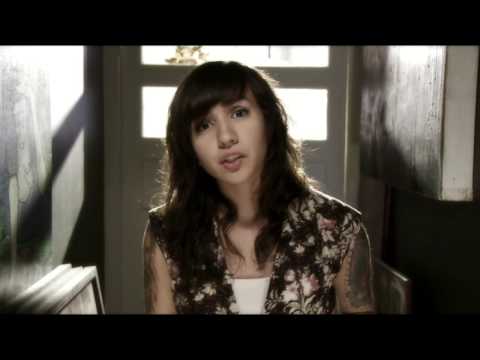 15 tags
3 tags
An Ode To Generally Judging Books By Their Covers:...
So remember that time I said that Jenny Lewis was the trump to my rule because I hate her face but dig her tunes? Well, from there it can get more complicated. There's another kind of mixed feelings-fest that goes on. The other is kind of the next step up from the Jenny Lewis effect. What happens when I both sort of enjoy the music but 100% hate the image BUT ALSO that image is a total lie...
7 tags
An Ode To Generally Judging Books By Their Covers:...
There are a few issues with my method, and I would like to address those here. One is the Jenny Lewis effect. It goes like this: I hate Jenny Lewis. As a person. If I saw her I would get angry and be in her face at least a little bit. I see her smug expression and her big stroke victim doe eyes and my bile ducts just go bazonkers. She is very pretty—that's not my issue. There...
11 tags
An Ode To Generally Judging Books By Their Covers
Day 3: I thought I would be ambivalent about The Hello Morning because this is a lot of nice hair for one photograph:   And I was right. Until next time, —K Slick that shit!
11 tags
An Ode To Generally Judging Books By Their Covers
Day 4: I thought The Oceanics would probably be fun danceable things because look at their necklines and tell me any other sort of music could come out of chests that free.   And I was right. Until next time, -K HAIR AND STUBBLE!
8 tags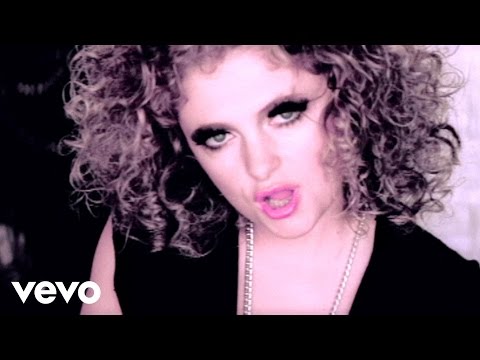 11 tags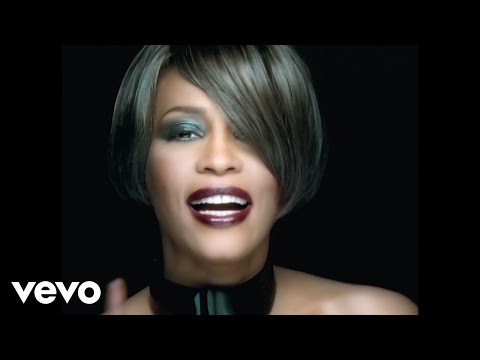 9 tags
7 tags
5 tags
8 tags
Lady Lamb The Beekeeper - All I Really Wanna Do ...
8 tags
5 tags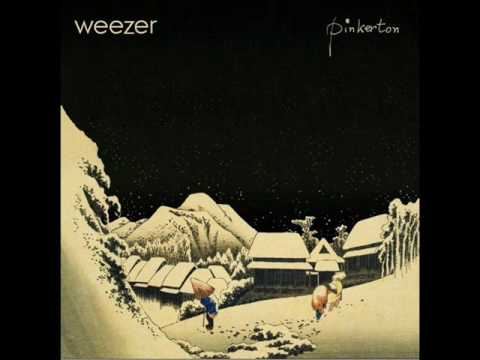 2 tags
8 tags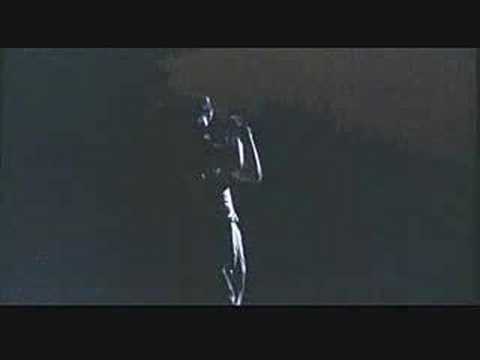 7 tags
9 tags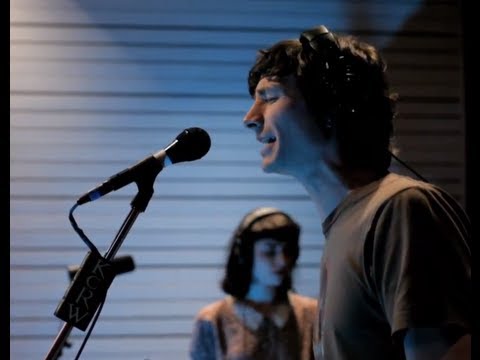 5 tags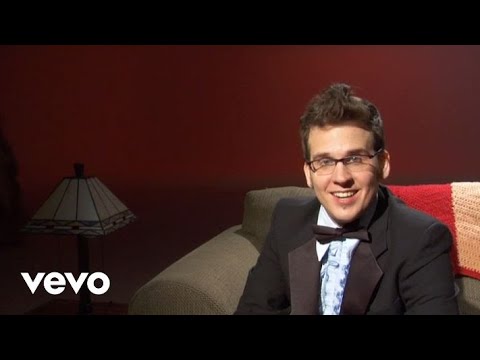 6 tags
8 tags
An Ode To Being Uh...Horn...Y...
I'm sorry alright I really wanted to stick a horn joke in there somewhere and that seemed like the best spot. Shut up. You smiled. Anyway, at some point we'll get the archives up and running but until then here's what we played so you can think about all the songs you didn't listen to. It was an Ode to Brass Instruments but we called it An Ode To Horns just to confuse my...
10 tags
An Ode To Generally Judging Books By Their Covers
Day 2: I knew at the very least I liked Asa as a person because if you're willing to dress like a 1950s dadclown then you get my utmost respect, and that's important.   And I was sort of right? I mean her music isn't really my thing, but she does it well and with sincerity and at this point that's pretty much all you can ask of a musician. Until next time, -K ...
7 tags
An Ode To Generally Judging Books By Their Covers
So when it comes to music, I used to generally try to go in blind and give all of my attention to the music, ignoring things like flashy videos or super hot mamas because at the end of the day it's called music and not super hot flashy mama video time. But then I realized that covers are the world's way of telling you pretty much exactly what is going on beneath the surface, at least...
12 tags
An Ode to HUNGEES
So after finally busting down the front door of COM, Reenie and I braved the bitter Wednesday air to bring you 2 hours of songs about hunger. Obviously, being kind of a pedantic dick, I decided to largely play songs ignoring literal hunger, and instead focusing on other kinds. And then my first two songs involved the words hungry, eat, starve and feed. I failed at being pedantic. It was a dark...
5 tags
An Ode to Hil-erribl-ious Semester Beginnings
So last week was an Ode to Journeys, and of course we started the show as all professionals would: Out of breath and frazzled. Naturally. Anyway, Renee and I, although we both agreed on some aspects of what a 'journey' meant to us, took our respective halves of the show in slightly different directions. For me, the journey was the personal journey I made over winter break,...
1 tag
Vote for Friends Don't Let Friends Be Hipsters for... →
(We're in 2nd place right now and voting ends tonight at midnight! Many thanks in advance for supporting college radio- we love you, listeners and fans.)
7 tags
An Ode to Damn It's Been A While, eh?
So I have to say something, and I just now realized how neglected our lil bloggie has been, so I should probably put up the setlists from the past couple weeks. But first this: I'm unintentionally stalking someone. Two people, to be specific. One lives in Allston and isn't famous (yet) and the other is a Canadian indie-rocker. Allston Punk Rock Adrian Brody (as I call him) lives in...
4 tags
An Ode to Migration →
Travel (or migrate?) back with us to 10/25, click the blue link above, and download our in-studio radio session with The Migrant! And tune in tonight (10-midnight EST) for an Ode to School(in' Life) Peace, A
5 tags
1 tag
An Ode to Procrastination
In the wonderful world of Ali, writing an annotated bibliographyblahblahblah really means giving our blog a much-needed, three-week update. Rather than procrastinate further and make excuses for our tumblr hiatus, here are mp3s and playlists of our last three shows! Ode to Fall (Yes, the link takes you to the show's mp3- download to your iPod and take Fiddle Fib on the go!) Gavin Degraw...
4 tags
Review: The Head and the Heart
by: Ali Weltman (Photo by Tara) It's only appropriate that Seattle-based group The Head and the Heart headline their first Boston show at a romantic, renovated opera hall in the heart of downtown Boston. This six-piece folk band left each person under the chandeliered ceiling at The Royale pulsing with emotion on Friday, September 30th.   This wasn't my first time experiencing the musical...
4 tags
An Ode to Emo-Oceans
So I'm walking down the street early Monday, and I'm feeling a little angsty—the love life's not what I'd be hoping for, I literally shart every time I think about the future, I ran out of breakfast foods weeks ago. Just not a great time in my life. And then I remembered Fiddle Fib. Then I remembered Fiddle Fib didn't have a theme for the week. Then I had some...
An Ode to Millions of Columbus Day Updates
Our blog is getting so much lovin' today thanks to good ol' Columbus telling BU to cancel class.  If you see those playlists and want more Fiddle Fib, here are the coveted mp3's from the last 2 shows: An Ode to Technology An Ode to Cities Until tonight! A
3 tags
An Ode To Cities!
Bromygod no way totally updating again with last week's ode to cities six hours before our next show! Sorry guys. I've been too busy IN MY OWN CITY deal with it.  The Clash "London Calling"  Morrissey "I'm Throwing My Arms Around Paris"  Johnny Flynn "Hong Kong Cemetery"  Hefner "We Love the City"  Jeffrey Lewis "The East...
4 tags
An Ode To Technology/Failure In The Understanding...
Alright so it's been another fortnight. Not a big deal, it happens. Shut up, quit judging me with your beady little eyes INTERNET I have business to attend to. Anyway 9/26 was an ode to Technology, which ended up being really funny for me at least because in the span of my set, my iPod died, Grooveshark tried repeating the same song like 4 times and I unsuccessfully tried to stream things...
3 tags
The Frenemy.: What I'd Rather Do Than Lose Five... →
Today, I was walking home with a cup of Potato Pepper soup in my bag and apparently it opened up and when I reached for my keys and got knuckle deep in cream I legit thought I was going to cry in my stairwell. I'm going to go drown my feeling in burrito. thefrenemy: eat a burrito eat a burrito and spring for the extra 75 cents that it costs for guacamole, even though I find the fact...
5 tags
The... →
If you like her, that's cool. If you don't, this article is probably something you will agree to. Or this one. Until I get around to posting this week's playlist. Enjoy, world. —K
An Ode to NEW ARCHIVES YEAH BUDDY
That's right. In case you missed the first two shows of the semester, have no fear! You can now download an Ode to Summer Vacations and an Ode to $$Money$$ as mp3s to listen to everywhere you go. (Last week's Ode to Technology will be available soon.) Try to contain your excitement. Enjoy, my little owlets!!! A
2 tags
AN ODE TO I'M SORRY I WAS ON AUSTRALIA TIME
Alright y'all so I kind of let my tumblr-flavored duties slide in favor of doing other things. Whatever. I'm not sorry. Here's a recap. First was an Ode To Our Summers. Renee spent hers building Matrioshka dolls in the shape of The Five College Consortium founders, Ali spent hers walking baby freshmen across Comm Ave, and I spent mine recovering from separation anxiety. I think...
FDLFBH MEGA-POST!!!!!!
Well hello there, darling FDLFBH-followers.  We may have been just a bit behind in updating the blog recently, but that, my friends, is all about to change.  Prepare yourselves for a fiddle-fib mega-post of immense, yet readable, proportions, covering the past three shows.  Without further ado, I give you: ANIMALS! Unfortunately, Ali couldn't join Hayley, Austin, and me during our Ode to...
Watch
Ode to Death It was Renee. In the WTBU studio. With the microphone. We know, it's been KILLING you that we haven't updated the Tumblr in a week. But, we chose an Ode to Death was for a reason. As the Fiddle Fib Fam geared up for a week of midterms, papers, and projects before our spring break, music about the grave seemed only acceptable during this dreary time. That being said: we...
Watch
An Ode to Magic (AND ARCHIVES) The Fiddle Fib Fam is BREAKING radio boundaries with MAGIC (and technology) to show you an inside look of the studio from the hours of 12-2PM on Saturdays. We entered our own spur-of-the-moment video contest offered on air last week (and were, surprise, the only submissions) which essentially asked, "how do you Magic Dance?" Well world, this is how we do...
An Ode to our L.O.V. of Funny Voices
HELLO THERE. You missed us, we bet. Here's two weeks worth of FDLFBH playlists! February 12th. An Ode to L.O.V. (In honor of Valentine's Day) Songs that cheer for, hate, complain about, contemplate, etc etc etc….you guessed it, love. In addition to feeling all warm/fuzzy/bitter/sad/apathetic towards that oh so special and nameless holiday, we interviewed up-and-coming Brooklyn...
thunderdownunder asked: So I know I could just login and post this, but that seemed weird.
1. Remember how Lykke Li had a big mental breakdown and now her music is crazy, genius and super fierce? Well, it is, and her new album comes out soon, and she's playing the Paradise in May. Who's coming?!
2. http://www.youtube.com/watch?v=se4ZyybnCxU It's like the Takeaway Shows, but with Swedish, so I...
An Ode to Incredibly Late Playlists
Cue the Barenaked Ladies: It's been one week since you looked at me…three weeks since we posted Fiddle Fib playlists. Sadly our primary blogger is in Australia and watching reruns of Grey's Anatomy and SNL have occupied the little free time I have. But, no more excuses! To catch up the slowpokes, this semester on Friends Don't Let Friends Be Hipsters we've traveled...
An Ode to Interviews Hey hey! Here is the post...